Bitcoin mining companies have been all the range since the turn of the year thanks in most part to the increase in the digital asset, but a lot of the attention has been lop sided. Marathon digital holdings and Riot Blockchain seem to have got the lion share of the liquidity despite not being able to mine as much crypto as their competition. That leaves a fantastic amount of value on the table for investors with spare change. Once of those companies is HUT 8 mining.
HUT 8 mining is a Canadian based crypto currency mining operation that trades on the over the counter market under the ticker symbol $HUTMF as well as on the Toronto market under the symbol HUT.TO. According to their records, HUT8 are the single largest bitcoin holder in self mined bitcoins in the industry. They have in total a whopping 3,233 Bitcoin's on their balance sheet which have a total marketable value of approximately $177m (Btc price = $55k). The company is currently trading at a market capitalization of $634m meaning that their HODL is 1/3rd of their value…really impressive.
All of that being considered, I think there is room here for the stock to continue to do well and here is why.
1. They Mine An Enormous Amount of Bitcoin
As you read above, the company hold an enormous amount of bitcoin on their balance sheet. All of that bitcoin was self mined and utilises all of their own capacity of which is vast and expansive. In Fiscal year 2020, the company managed to mine a total of 2,798 bitcoin despite adverse effects to their operations caused by COVID-19. To be able to mine so much bitcoin, they need one of the biggest bitcoin operations on the market, of which they have. They are currently on target to reach a total of 1.3 E/H's worth of capacity by the middle of this year. That means, if all else is held equal the number of bitcoins they are mining should continue to increase of which they will hold a lot of.
There isn't many companies that can match the kind of power HUT8 are able to bring to the table. For comparisons sake, Argo Blockchain mines approximately half that amount each year (although that is steadily increasing over time). Marathon doesn't even get close to HU8 or Argo as they only mined 196 new bitcoins in the first three months of 2021. Yeah, MARA currently mine just over 60 coins a month but are worth 5x more than Hut8….
2. They Are Profitable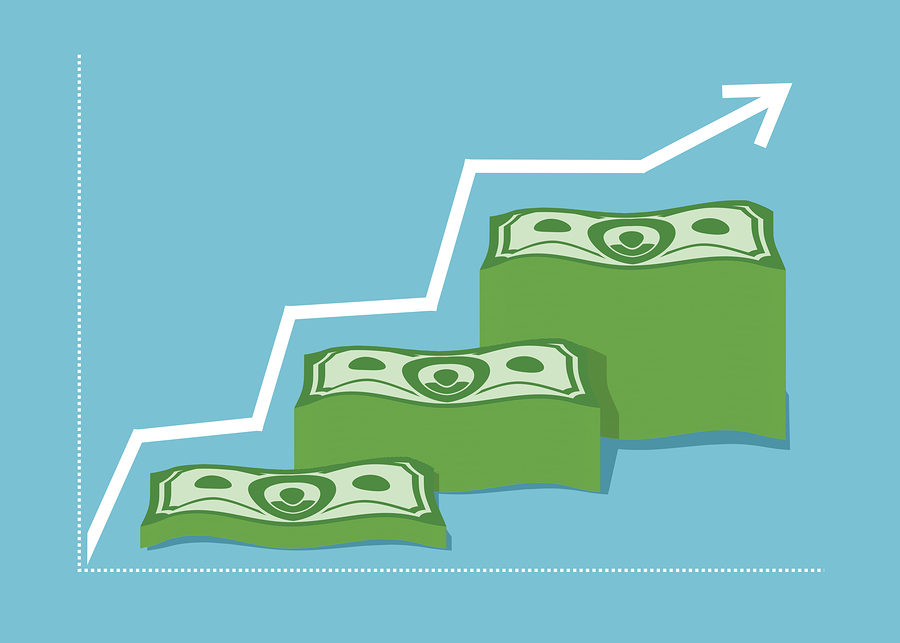 The expectation with Bitcoin miners in general is that when they mine a lot of bitcoin they don't tend make money from doing it. Which makes sense because of the sheer amount of power that is needed in order to mine the bitcoin, then the location of where the companies is operated becomes paramount. We have seen in recent months companies move away from Canada and into Texas to take advantage of cheaper renewable energy.
This means that profitability at the moment can be scarce. Hut8 mining are currently operationally profitable. At the end of Fiscal Year 2020 the company generated a net income of $4m, which might seem small for a company that has a market cap in excess of over $600m, however, the revenue they generated was over the course of the year where the price of bitcoin fluctuated between $4k-$12k. Those prices are just a fraction of the $55k a coin we are seeing today. All else held equal, the company should benefit immensely from the current events. Remember that all else held equal, the cost of operations remain relatively flat but profitability grows enormously as bitcoins price increases.
Presuming they are able to mine another 2,000 bitcoin this year, HUT8 would generate $110m in revenue of which operating costs (presuming they match 2020's expenses) would equate to approximately $45m. That means that the company could generate roughly $65m in operating. That kind of return on investment is hard to come by in other areas of the markets.
3. Not Listed On NASDAQ
One of the most important point's I mentioned at the beginning of the article was that companies who are listed on the main exchanges get all of the attention and liquidity despite the underlying company not being as competitive as some of the competition. Well, it doesn't need to always be that way. NASDAQ is always a possibility for companies not yet listed on the exchange. There is certainly demand from both investors and management to go in this direction. It's just a matter of time.
This will always be an important point for any mining company. Until they list on a big exchange, their full value will never be realised.
---
While you're here, why don't you follow us on twitter? It's the best place to interact with both the author's of these posts as well as the wider community. We would really appreciate it! You can find our page here