The dogecoin phenomenon just keeps getting crazier. I tweeted out last week that it's probably likely that people should buy some dogecoin ahead of the mega pump Elon Musk would cause the coin to experience once he appeared on SNL at the end of this week. Well, it seems like the pump is well underway.
As of writing this article, Dogecoin is trading at 0.58cents a coin. Over the past 24 hours, the shitcoin has managed to increased by more than 45%, reaching all time highs. At it's current price, Dogecoin has a market capitalisation of $73.73 billion. That means that the collective worth of all dogecoin in existence surpasses the likes of Dell and Activision Blizzard in value.
Unbelievable.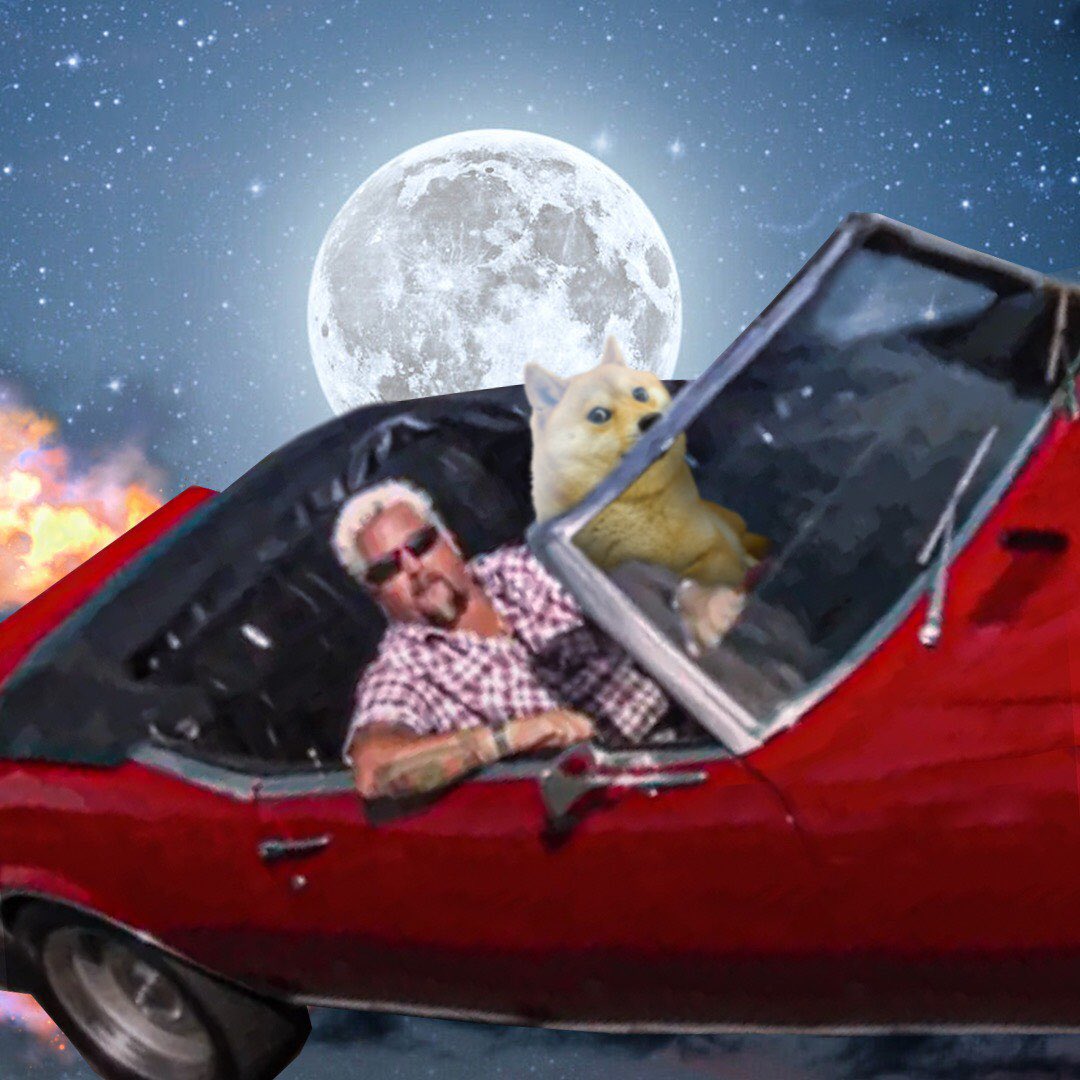 Almost as unbelievable as the mega editing this community has embarked on, pun completely intended. Look at Guy Fieri just chilling in his car, heading straight to the moon with the one, the only, Doge. You don't see this kind of memeing in most communities.
It's probably going to be the case now that Dogecoin will proceed higher (that's not financial advice). Dogecoin holders are waiting for that sweet, sweet moment where Elon Musk comes on-stage in front of America and announces a new base currency for mars…Dogecoin! Until then, I really wouldn't bet against this community. They have one goal and one goal only, to disrupt the system.