On the eve of the quarterly earnings release for the popular electrical vehicle maker, NIO, the company has been releasing some startling hints of their future plans. The plans include new job listings in both North America and Europe. Is the company about to finally enter the American and European Market?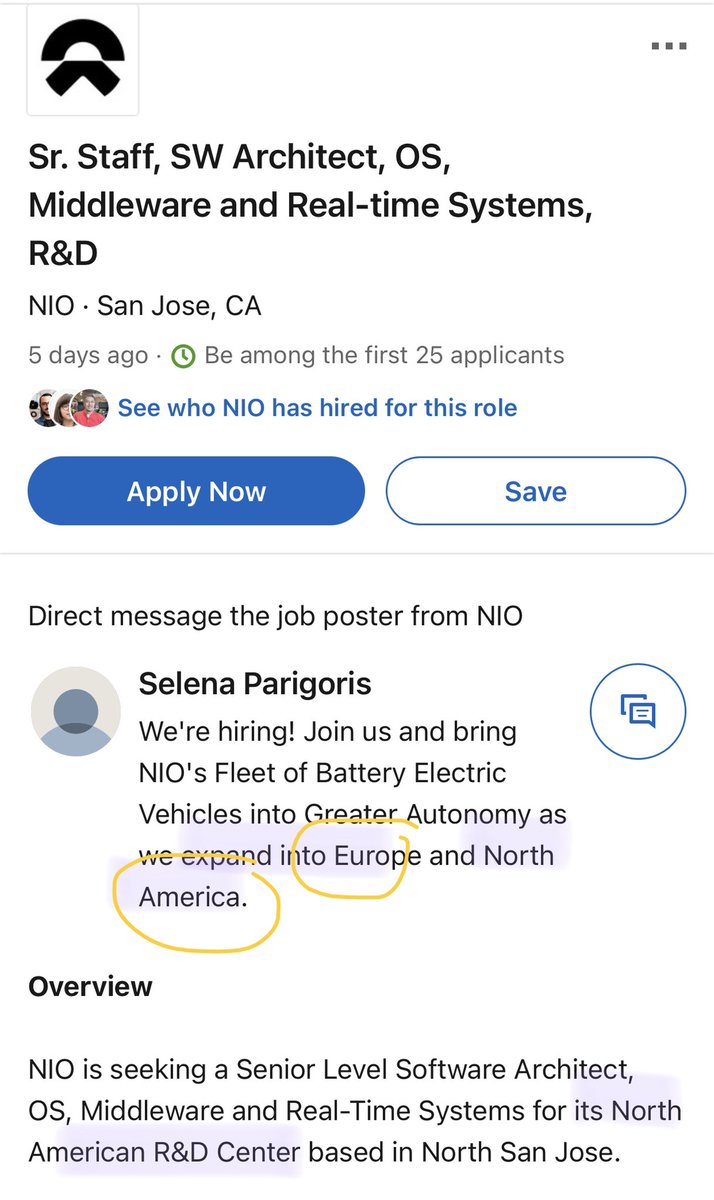 On the NIO Glassdoor page we can see that they are on a massive hiring spree with a total of 52 new jobs available. What is important though is the job description itself. As you can see in the image above, the company admits that they are hiring engineers to help them expand into the European and North American markets…THAT'S HUGE! Don't believe me? Here is the link.
So, what does this mean? Well obviously they are about to enter one of the most competitive markets in the electric vehicle space. A space where they can not rely on the help of the Chinese authorities to prop them up and give them a helping hand. That's not a complaint though, it's just a matter of fact.
Investors will be overjoyed at these little bits of information coming out just before earnings are released on Thursday as it might mean that the official announcement is just days away, providing ample time to trade on this information disparity.